How to use the style generator to create unique layouts?
October 12, 2021 . 1 min read
I have created a Style Generator for All-In-One WP Business Hours which can be viewed here: https://help.mywpdev.com/style-gen/
Currently there are some sample data loaded but in future you will be able to load your own data and see the live updates based on your own business hours.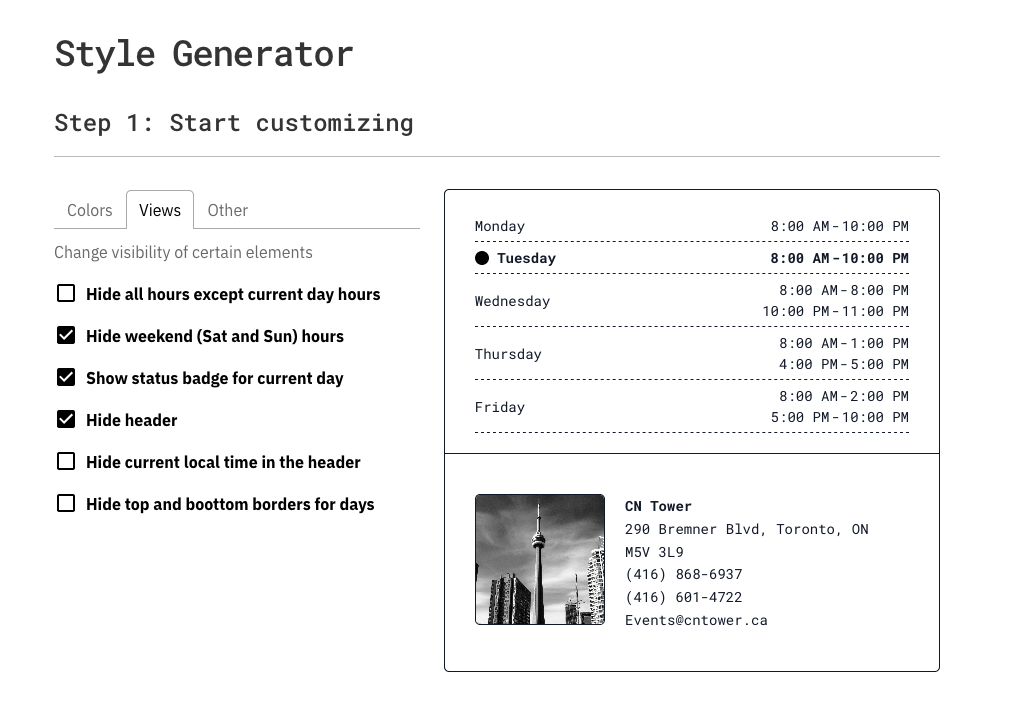 Feel free to explore the style generator and create your own unique styles!
How to add custom style to your site?
Once you are done customizing the layout, enter the ID of business hours set which can be obtained from the shortcode in the Style tab. For example [business-hr id="12"] and then click on generate style.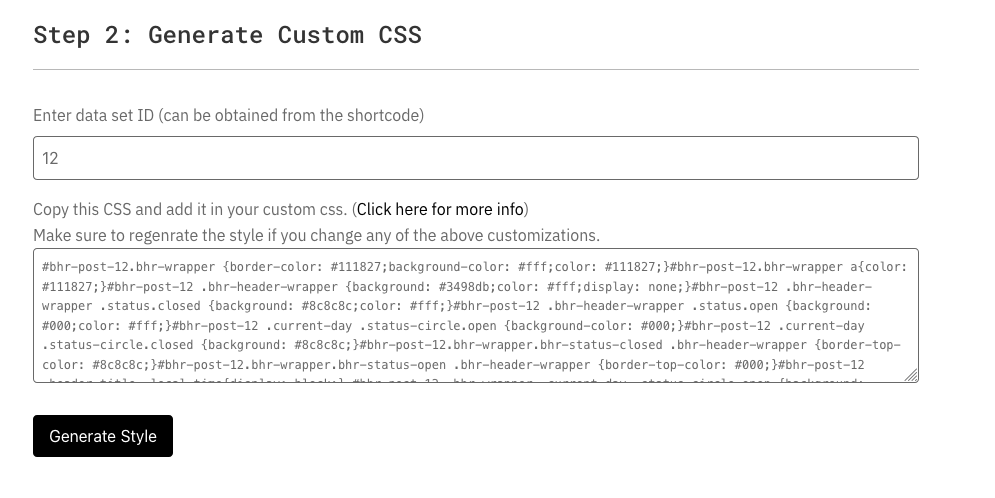 Copy the entire content of the textarea box and paste it in your theme. you can also take a look at this: https://help.mywpdev.com/article/how-to-add-custom-css-to-wordpress/