Published on
How to use calendar view?
Latest version of All-In-One WP Business Hours includes a calendar view. To use this layout, edit an existing business hours set or add a new one.
Then go to Layouts and select Calendar.

If you visit your website where you are displaying the business hours, you can see a calendar layout: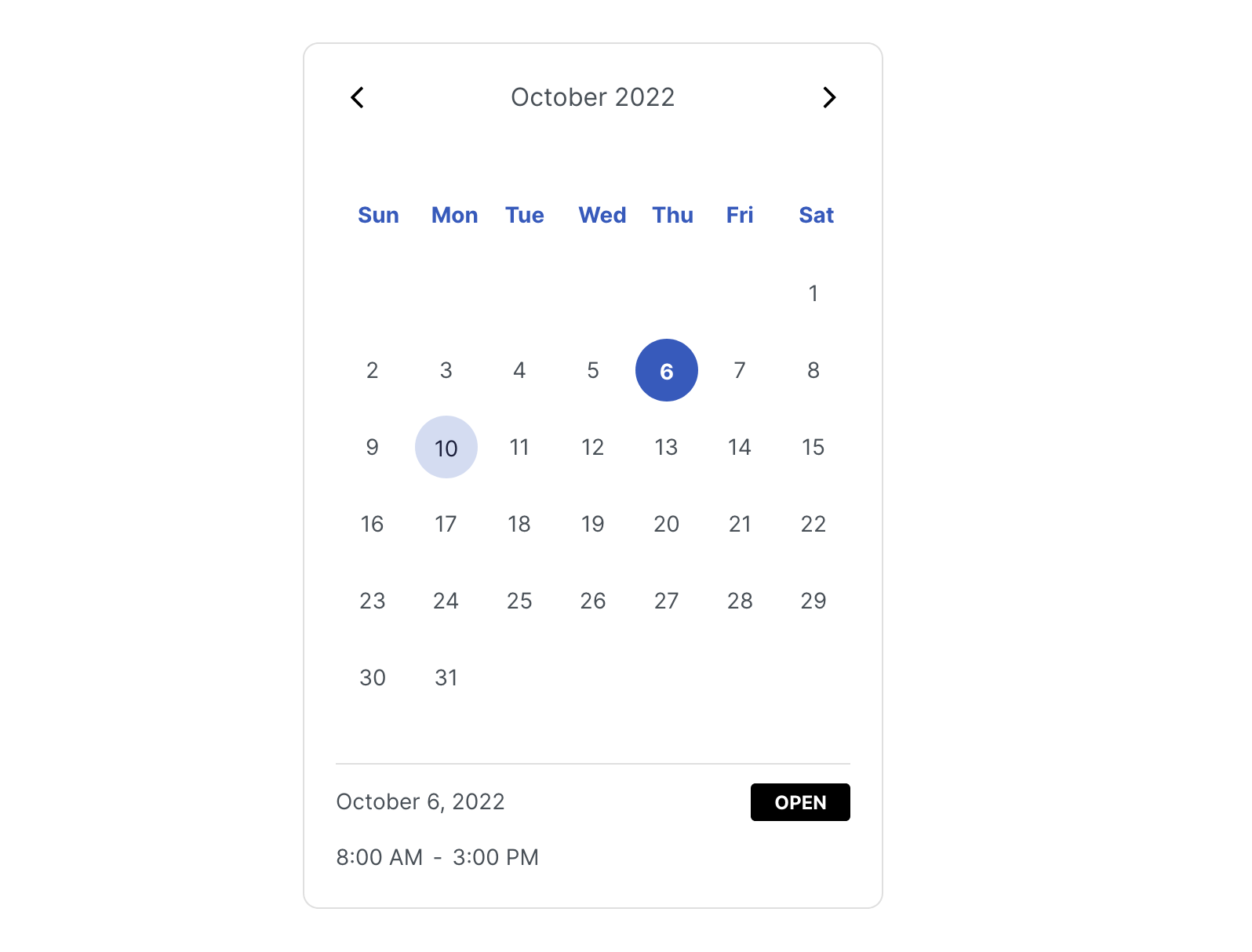 Note: Some of the view settings are not added to the calendar layout, for example displaying upcoming holidays will not add holidays at the bottom of the calendar since you can view holidays on the calendar.
Product News and Updates
Sign up for our newsletter to stay up to date.