How to show tomorrow's hours?
June 04, 2021 . 1 min read
If you want to show tomorrow's hours, go to the view tab and make sure Show tomorrow's hours is checked.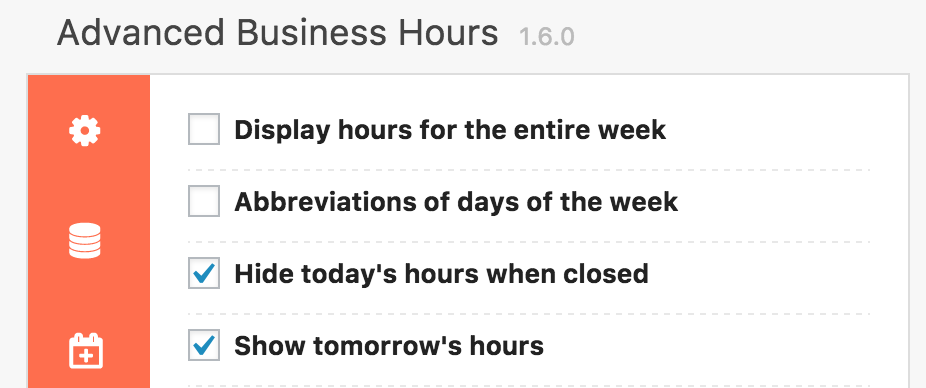 and tomorrow's hours will be displayed: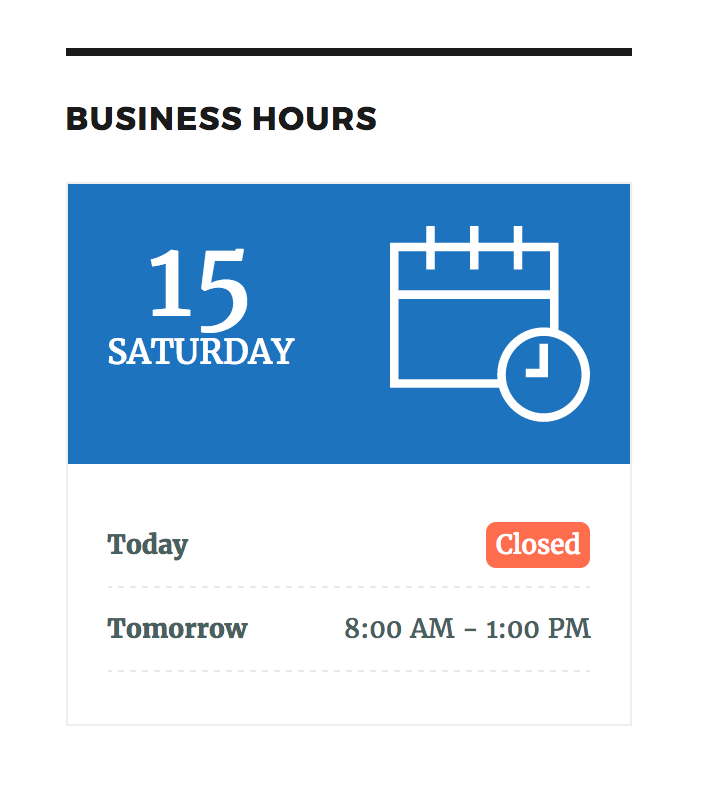 This option best works/viewed when Hide today's hours when closed is also checked (like the above example). However, you can can enable this option with regular settings too (like the below example).