Published on
How to show tomorrow's hours?
If you want to show tomorrow's hours, go to the view tab and make sure Show tomorrow's hours is checked.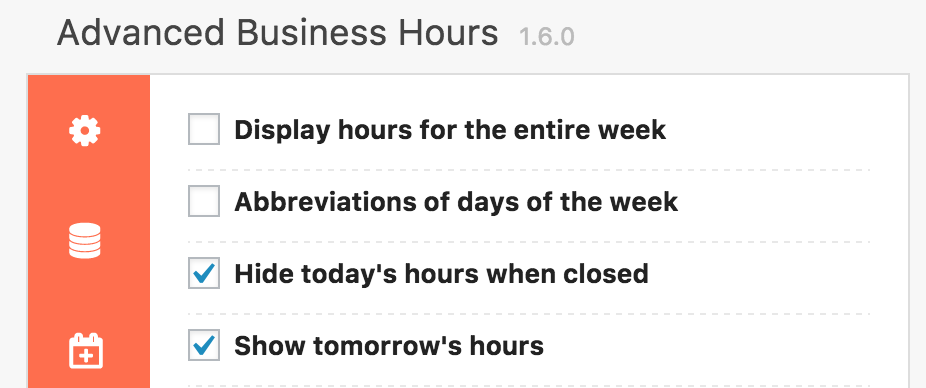 and tomorrow's hours will be displayed: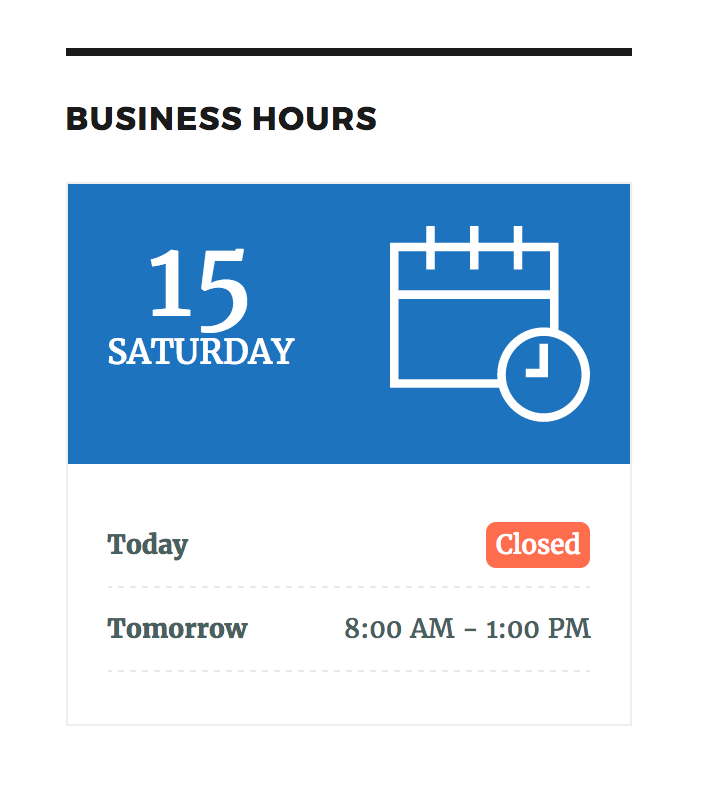 This option best works/viewed when Hide today's hours when closed is also checked (like the above example). However, you can can enable this option with regular settings too (like the below example).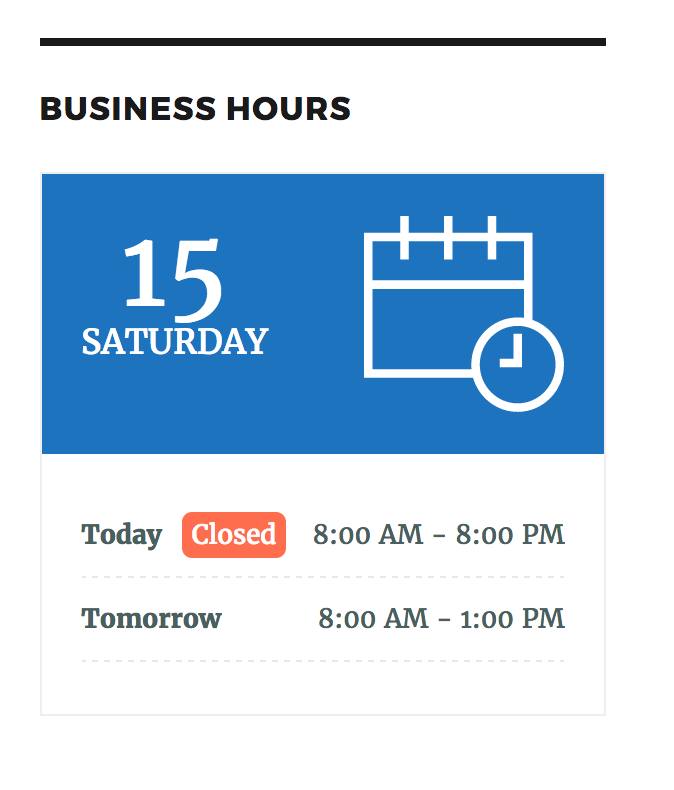 Product News and Updates
Sign up for our newsletter to stay up to date.