Published on
How to mark a day as closed all day?
If your business is closed for the entire day, for example all Tuesdays, make sure you set the Status in Hours section to Closed.

You can customize Closed All Day message in the Message section: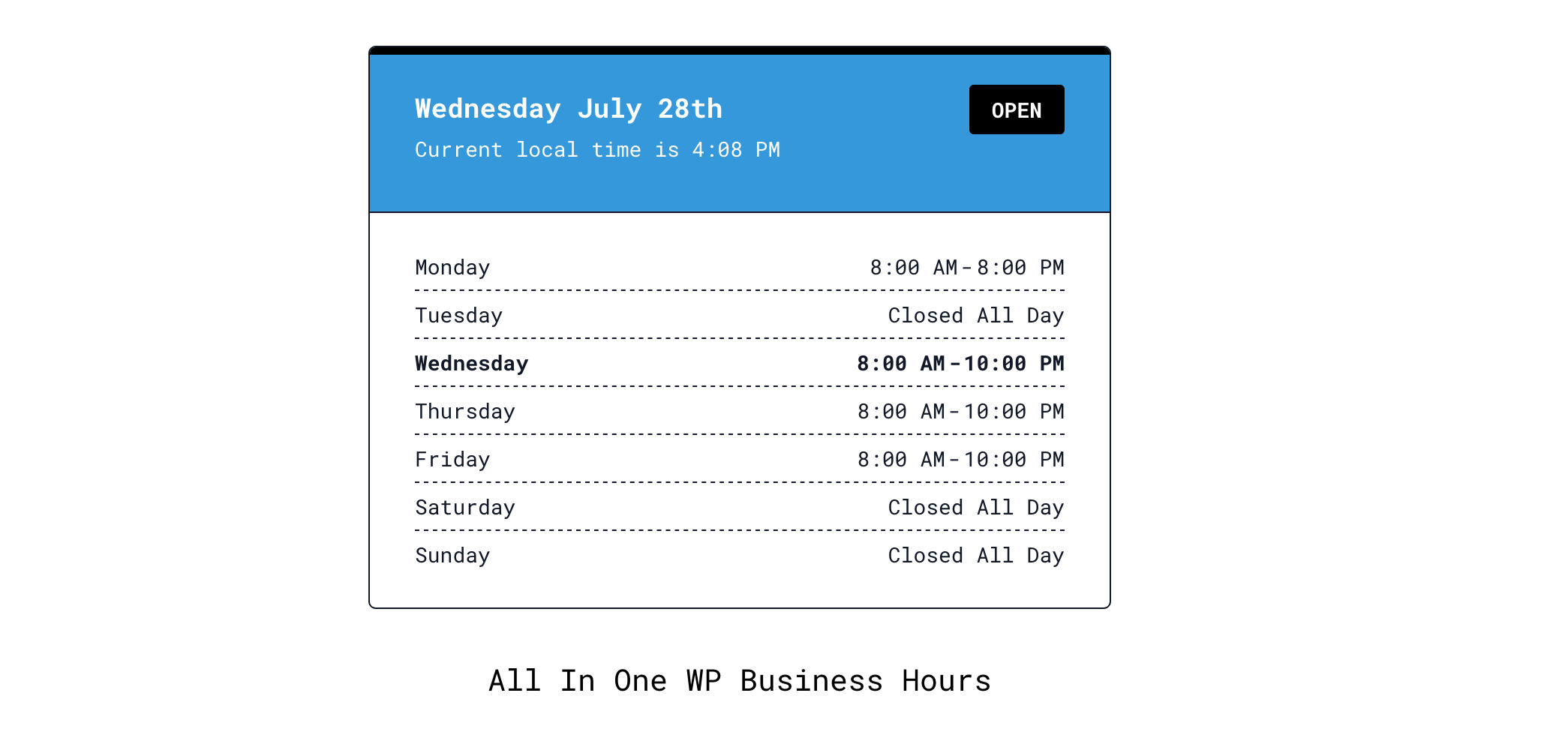 Product News and Updates
Sign up for our newsletter to stay up to date.