Published on
How to display holidays using the calendar view?
Holidays are automatically added to calendar view and the colour is changed to light blue. You can customize calendar colours in the style generator.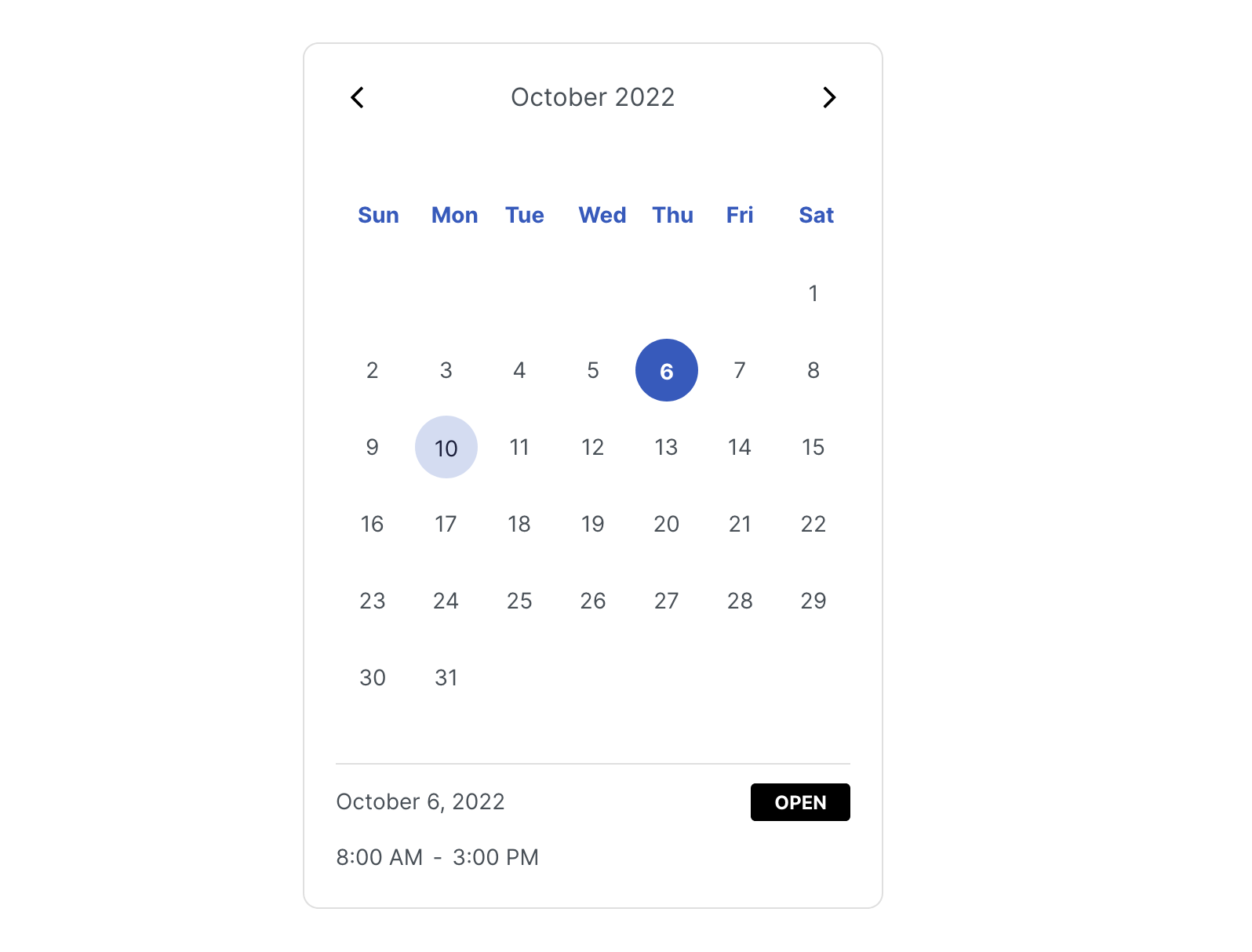 Clicking on a day which is a holiday will display the holiday information at the bottom.
Product News and Updates
Sign up for our newsletter to stay up to date.