Published on
How to add lunch hours?
Are you taking lunch break and your business is closed? Adding breaks between opening hours are very easy. Simply mark the hour as closed and enter a custom message.

The hours are shown as below: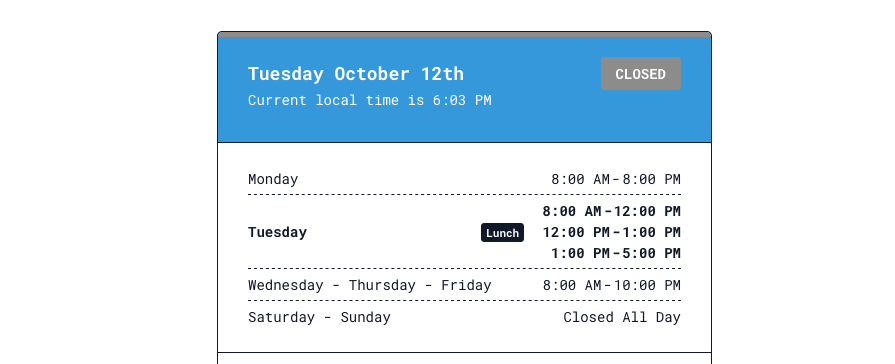 Product News and Updates
Sign up for our newsletter to stay up to date.