Published on
How to add holiday/special days hours?
To add holidays simply click on the holidays tab: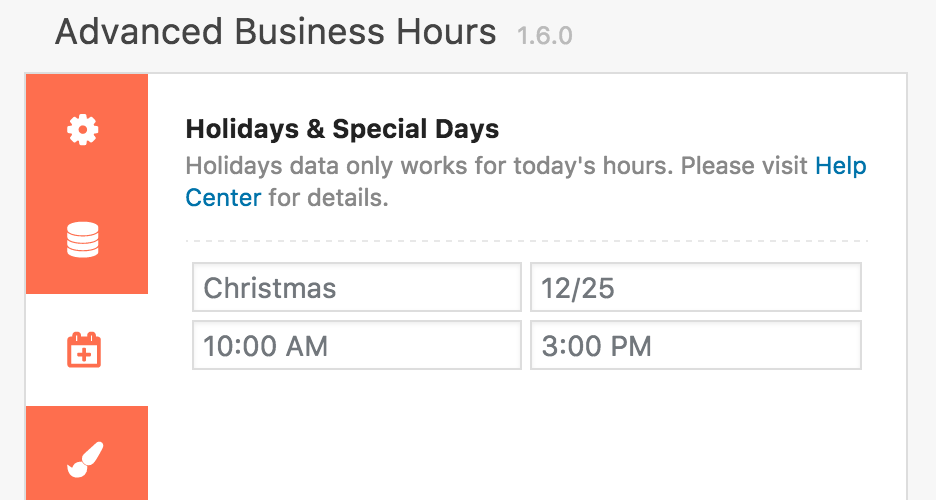 Then fill out the information similar to the given structure. It requires the following information:
Holiday Name  ex: Christmas
Holiday Date  ex: 12/25
Start Time    ex: 10:00 AM
End Time      ex: 3:00 PM

Add more than one holiday Once you enter the first holiday, save the widget and another set of holiday fields will appear.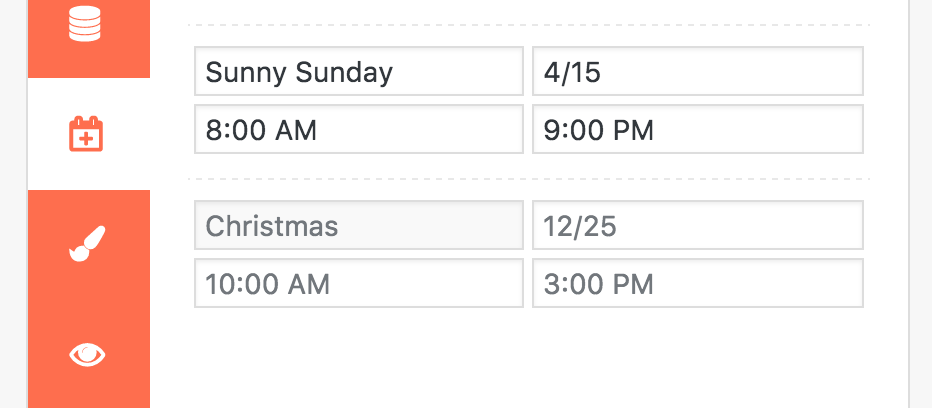 Delete a holiday
To delete a holiday, remove all fields (holiday name, date, start and end time) and save the widget.
Holiday Date should be in this format MONTH_NUMBER/DAY_NUMBER without any leading zeros. For example December 25 will be 12/25, July 24 will 7/24 and etc. You do not have to enter a year!
Add holiday message in the header
To add a custom message for the header during holidays, go to the general settings tab and enter your message:

the final result will look like this: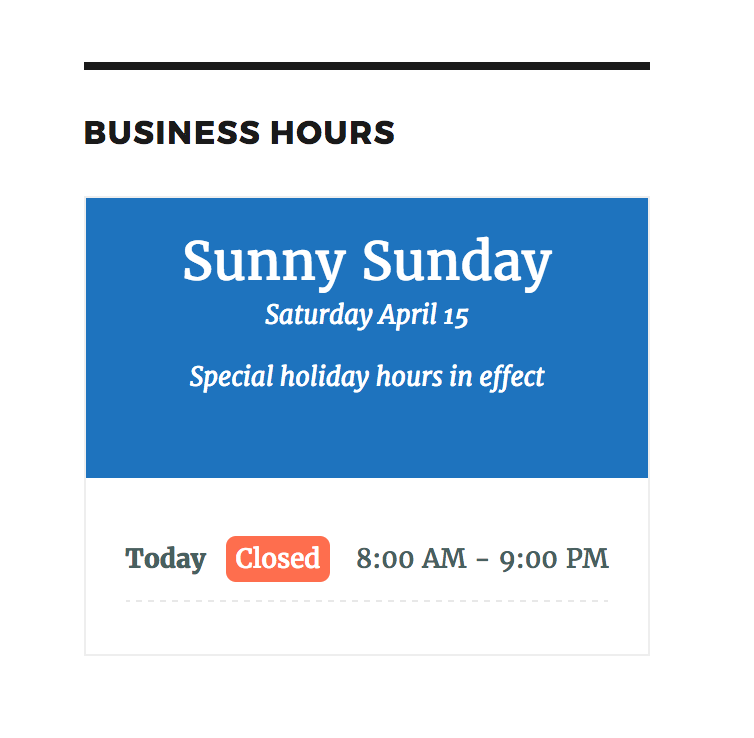 Disable holiday header
If you want to show a regular header during a holiday, just make sure the holiday message for header is empty. If you leave that field empty and it is holiday, then the regular header is shown.
Product News and Updates
Sign up for our newsletter to stay up to date.